Would you like to create a new product in as little as just one week?
Even if you've never done one before?
Whether you're looking for a profitable hobby, a simple small business, or an online empire, this may be the easiest way to get started

Or to add a quick profit center or powerful authority builder to your existing efforts
From: Paul Myers
Publisher, TalkBiz News
Over the years, I've seen dozens of ways to make money online. Many of them involve learning new skills and technical stuff that confuses a lot of people. Some take a big investment and a long time to make work.

Some are just jobs you do for bosses you don't know. And yes, some are, shall we say... sketchy.

Just choosing one you can make work and build into something meaningful and feel good about is enough to make most people want to give up.

So, they do.

There's one model, though, that can work for almost anyone

It's one of the fastest and easiest ways to bring in targeted customers, build your audience, and establish authority in your niche.

Teach what you know
My first real product of my own that made me any money worth mentioning was an ecourse. It was plain text lessons, delivered to my customers by email.

I did pretty much everything wrong. I put too much into each lesson, for one thing. And I delivered what I promised in the sales letter in half the number of lessons I promised, so I had to create a bunch of new stuff for it.

There were no screen shots and very little in the way of case studies or examples.

Did I mention it was just plain text emails? Hey, it was 20 years or more ago. That's what we had at the time.

Still, it sold. And people loved it. Because it helped them get things done.

Over the years ecourses have developed into a multi-billion dollar industry. You can learn almost anything online if you look around.

You'd be surprised at how some of them get started, too.

One you may have heard of is Jeff Walker's Product Launch Formula. That came from Jeff developing a system for introducing his products (in the financial industry).

Jeff told a friend about his method and the guy encouraged (you might even say pushed) him to teach it to other people. So, he did.

Jeff made a pretty big splash when he announced his "6 in 7" course.

That was 6 figures in 7 days.
Product Launch Formula developed over the years into Jeff's flagship product. It's a bit too big and comprehensive to be called a simple ecourse any more, though.

His students have used what they learned from him to sell hundreds of millions of dollars collectively over the years. He's proven the value he offers, and it sells for $1997 now. And that's just his introductory product.

Guess what he uses to sell it each year?

Yep. An ecourse. A free 4-part series of videos and PDFs that teach you enough to do your own successful product launches.

And each year he sells millions of dollars worth of his training.

Did I mention that Jeff's original course was also just plain text sent via email?

So, yeah. It works. And you don't have to be a technowizard to make things happen.

Of course, you may want to go beyond plain text or PDFs. That's been made a lot easier, too. There are platforms that make it easy to set up everything you need for delivering your lessons, in whatever format you like.

And if you're more of a hands-on person, there's plenty of software you can use to do it from your own site.

Of course, there are things you definitely want to do, and things you want to avoid.

I've got you covered on that. But first, I hear you thinking...
"What could I teach that anyone would pay to learn?"
This is one a lot of people ask. The answer is simple:
What can you do that someone else pays to have done? Or that they would like to be able to do themselves? It can be anything from tying a specific kind of fly for trout fishing to making guitars to saving money on common expenses to buying a private jet without getting ripped off.
What problems can you help people to avoid? What do you often warn people about, or what tips and tricks related to your hobby or profession do people thank you for?
What are you good at? Or on your way to being good at?
Or, if you're really convinced you don't know anything people would pay to learn, what would you like to be good at?
Yes, you can create a course based on things you've only learned for yourself recently.
Suppose you find a market for a course and don't know how to deliver results for them yet. You could just hire or partner with someone who knows, and create the course that way.
Leverage an existing expert.
Or, you could learn it yourself. Take a lot of notes. Keep track of how you do each step of the thing, where you ran into problems, and how you could avoid them next time.
Actually do the thing, and work at it until you can reliably repeat your results.
At that point, you're qualified to teach it.
Sure, it may be something small to start. If you picked a problem people want to solve and can't easily find the fix for, that's enough.
Remember: An ecourse is about
teaching people how to get a specific result
. If you can deliver that, you've got a viable product.
And, of course, if you have an offline business or profession, there are probably plenty of problems you can show people how to fix or avoid, and all sorts of positive results you can help them achieve.
You don't have to do something huge to start out with. Think of each lesson or smaller course as part of a future "magnum opus," if you're the person who wants to build an empire.
Or just some extra cash for whatever goal you might have in mind.
That's all up to you.
So, how do I go about creating one of these critters?
I've collected a few resources for you, to make it easier to figure out if this is something you want to do, and to help you get started the right way.
We'll start with the main modules. They include:
How to pre-sell your course:

A simple way to be sure your course will sell before you even create it. This lesson shows you how to set that up so you can deliver when you've got an idea that will work.
A comparison of course platforms and software:

This one goes into a description and comparison of some of the more popular tools for delivering your course, and
Getting ideas and researching topics:

This one will help you come up with great ideas based on what you already know. It will also teach you the basics of market research, so you can tilt the odds in favor of creating something more people will pay for.
Dos and don'ts of course creation:

This lesson will explain the things you must do. And, as importantly, some things you really want to avoid.
Turning your course into high-ticket coaching:

The difference between a simple ecourse that sells for $20 or $50 and a training system you can sell for $100s or even $1000s isn't as big as you might think. This lesson will explain how to set yourself up for the higher end sales.
Top 10 sales approaches:

This one explains 10 channels you can use to promote your course once it's done, and some tips for getting results that count out of them.
Profitable course models:

This lesson explains some different ways to structure your course, and how to decide which will best suit your approach to teaching.
Getting traffic to your course offer:

Obvious, but often overlooked. You have to show people it's out there if you want them to buy it, right?
Measuring success:

It's all about the numbers. But which ones do you really need to track, and how do you do it? We cover that here.
Content syndication and distribution systems:

One of the most effective ways to promote a training product is by getting related content out there in front of your prospective customers. This module give you a bunch of resources you can use to make that happen.
Turn your students into raving fans and life-long customers:

People who want to learn a thing rarely stop at just one lesson. If you can get them results, you're the one they'll keep coming back to.
Turn your course into a challenge for more sales and prospects:

This is a fantastic trick to turn a simple info product into a course you can sell at higher prices. Or you can use it as a way to build an engaged audience of subscribers and social media followers.
As you can see, this covers the bases for you. Everything you need to know to see if this is the right way for you, and to get your course up and running if it is.
But that raises another question...
How long does this take?
That depends on how you do it. As I say, you can start with something small that delivers results and build on that. Or, you can plan for speed.
How's a week sound?
Along with the modules above, you're going to get a step-by-step checklist explaining how to
create your ecourse in just 7 days
. Including a sales page.
I've found over the years that not knowing which steps to take in which order can be the biggest cause of procrastination. And it can result in things just never getting quite finished, or taking way longer than they should.
This will help you to
get your course done quickly
. If you see measurable progress, you're far more likely to keep at it until you've finished.
That finish line is where the money is for you, and where the results are for your customers.
So, yeah. You could have a completed course ready to sell just 7 days from now.
About that "challenge" thing...
To round it out, I'm including a module that will show you how to
create a "challenge planner"
to help you with learning and implementing a new skill or getting a specific result within a predetermined amount of time.
The way this is laid out, you can take the results, along with the notes you took along the way, and turn it into a challenge for your prospects, or a step-by-step course that you can sell.
This is a great way to come up with products that grab attention. Things like:
"Get Your Book Listed in 17 Marketplaces in One Week"
"Create a Lead Generating Website in 4 Days"
"Get 1000 New Subscribers in 27 Days"
Those are powerful draws and will get the attention of pretty much anyone in the target audience.
You'll want to be careful with titles like that last one, though. If you charge for that, you need to include appropriate disclaimers that it's a target and not a guarantee, and a refund offer for anyone who doesn't get those results.
If it's a free offer to get prospects or subscribers, just tell people it's what you did (and have proof), and that they could do more less, or nothing. Depends on how well they do the steps.
The key is to not promise what you can't reasonably expect to deliver.
If you do the challenge yourself first, that should be an easy hurdle to clear. And you'll have insights that "researchers" won't.
That's the stuff that gets people seeing they can do it, too.
What else do I need?
Depending on the format you decide to use, you might need software to create the files you're going to deliver.
That can sound expensive if you start looking at commercial video or graphics software, or an office suite to format and create PDFs, or screen grabbing programs for tutorials.
Fear not. I'm including a copy of my resource guide, which will show you where to
get professional grade tools for all of that and more, most for free
.
This is all legit, open source software. No piracy here. And no need to spend hundreds, or even thousands, of dollars to get the tools you need.
There are tons of programs available out there, some junk and some gems. I'll show you where to find the good ones.
It's all here
As you can see, creating your own ecourse isn't complicated or difficult, and you can create as many as you like once you know how. And, for many niches, your course could keep selling or getting you new subscribers and prospects for years to come.
To recap, you're getting:
The main course: 12 modules covering the basics of creating your own course
. Everything from figuring out a topic that will sell to putting it all together and getting it out to market.
Soup to nuts.
The 7-day checklist:
A simple plan to get your course done and ready to sell in just one week.
The challenge planner:
A simple system to plan out a process that will get you achieving more results in less time, and act as a guide for creating a challenge you can offer to folks in your market. Do this right and they'll get results, too.
At that point, you've got seriously loyal customers and subscribers.
The resource guide:
Everything you need to create your course, in any format you're likely to want. This will save you a ton of money and make it easy to find the tools you need to get the job done.
And, you get my
30-day money back guarantee
. If you don't feel like you got your money's worth and then a bunch, just email me and let me know. I'll refund your purchase, no questions asked.
Whether you're looking to get started or been at it a long time, this can help you get there a lot faster and without the headaches you might encounter figuring it out on your own.
I'll give you one bit of advice here. Read the whole thing through before you get going. It's only around 140 pages. Then, choose the type of course or challenge you want to offer and make it happen.
You'll have it on the market before you know it.
You just have to get started.
You get everything for just $27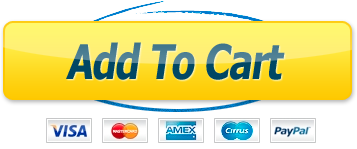 No "PS." No warnings about the price going up next week. No gimmicks and no games. Just a great deal.

You already know if you don't take advantage of this now you'll put it off forever. My advice is to grab it while you're here. I think you'll be surprised at how quickly you can turn this from a plan into a finished, profitable product.

Enjoy!


Paul Myers
paul@talkbiz.com


Copyright © 2020 - Paul Myers