To: Graphics Artists & Website Owners
From: Paul Myers
Re: Making Amazing ECovers in under 3 minutes!

Do you work very hard...day in and day out to get traffic (free and paid) to your site, only to have your visitor leave because your website looks "unprofessional?"
I mean, don't get me wrong. You may have the best product in the world, and you'll know that - but if your site looks amateurish, your products must be too right?
It's just a simple in-built psychological association that some people make.
Attractive, professional eCovers will catch the interest of your market, no question.
- Don't have big money to spend on expensive software?

- Don't have a creative bone in your body?

Well don't worry because...
Now You Can Create Stunning ECover Boxes, CD's, DVD's, eBooks And More With Our Amazing ECover Creator!

Take a look below at all the eCovers you can create with ECover Creator: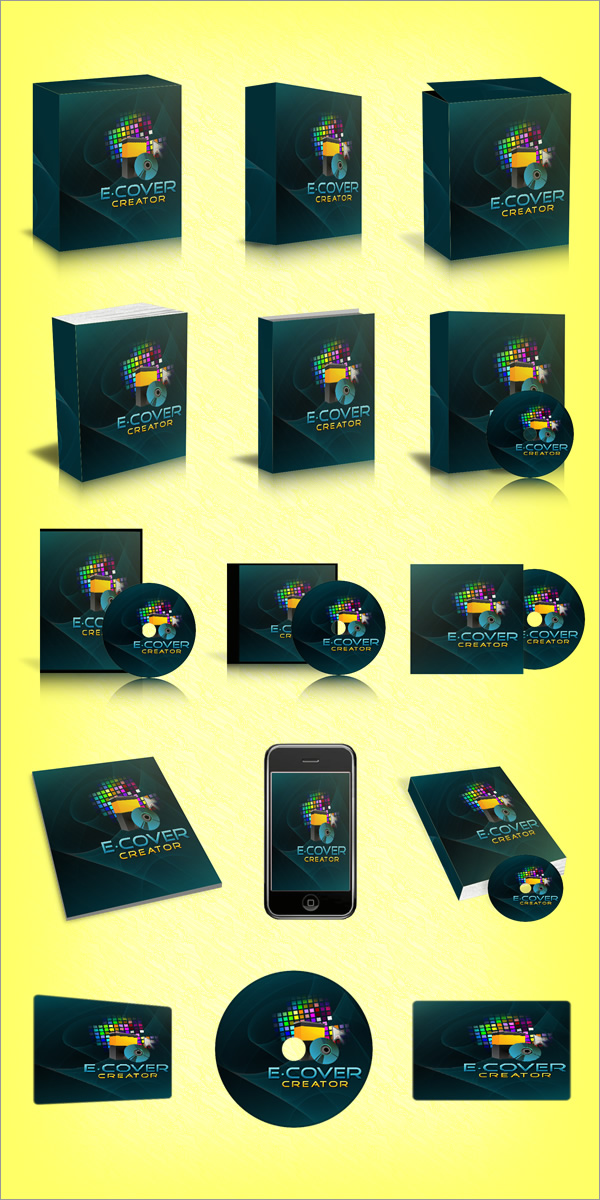 With ECover Creator You
Will Be Able To...

Not have to worry about installing complex or expensive action scripts
Import .psd, jpg, gif, bmp or .png images directly into the software
Create amazing looking eCovers with just a few mouse clicks
Save valuable time and money trying to learn other action scripts
Make your website look more professional and clean looking.

This eCover software makes creating 3D ebooks, software boxes, DVD's, & CD's amazingly simple and the best part is it's compatible with any graphics editor!
So whether you've just started designing or you're an experienced graphic artist, this really cool software application will make it "point and click easy" to create incredible eCovers!
With Just A Few Simple Clicks Of Your Mouse You Can Quickly And Easily Create ECovers
That Look Amazing!
STEP 1:
Select the eCover you want to use for your product and click "Apply".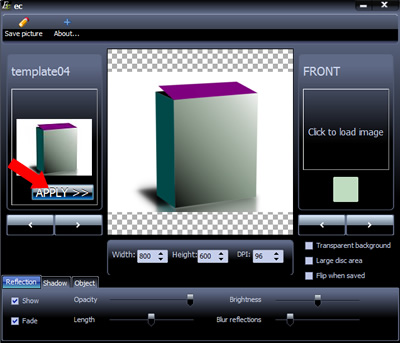 STEP 2:
Select from the color palette or import the images for your cover and then choose some preferences that suit your taste.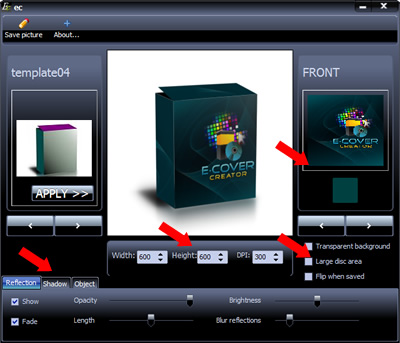 STEP 3:
Now just click on the "Save picture" icon to export your image to the desired file type.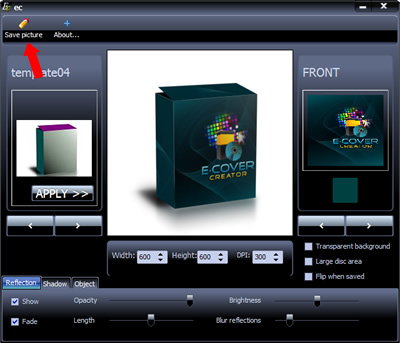 SEE HOW QUICK AND EASY THAT WAS...
JUST 3 EASY STEPS AND YOU'RE DONE!
With this eCover software you no longer have to worry if it's compatible with your graphics editor. Since this is a software and not an action script, you don't have to have Photoshop to make it work.
As long as your graphics editor can import/export .png, .psd, .jpg, gif or .bmp then you can use this software to create slick looking 3D eCovers!
With This ECover Creator You Can...
"It's Simple Really...This ECover Software Will Save You Time and Make Creating ECovers For Your Products Quick And Easy!"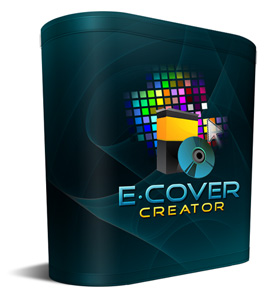 Windows Only.

Get ECover Creator today, for Just $27

Your download is covered by our 8 week money back guarantee. If you're not satisfied, just let me know and I'll refund your investment...no questions asked.