This surprisingly simple process will practically force you to ...
Maximize All Your Resources,
Put A Laser Focus On Your Efforts,
and
Generate Tons Of Profitable New Ideas!

A few comments from early customers:
"This has got to be the
best idea generator
I've ever used."
"Your report probably
saved me thousands
... I made your PLANTS steps the wallpaper on my desk top."
"I got an idea toward the end that will
bring a ton of domains alive
that have been just sitting there with no sites on them for years."
"...
ties things together and makes crystal clear
separate concepts that were like lumps of clay sitting there before."
"If this report were a food product, you could feed an entire continent ...
A little goes a long way.
"
"...
some of the most useful information I've read in months
."
From: Paul Myers
Publisher, TalkBiz News
Those comments are all from paying customers, and were all posted in the first 2 days this report was out.
There have been a lot more since. This one sums them up:
"... surprised at how much power you packed into this report! I will have to read it a few more times to get everything. There are a lot of gems in here that can easily be missed ...

The '7 Key Parts' exercise is amazing

."
So, what's the buzz about?
A little report I created called "The Fortune At Your Fingertips."

The story behind it is very short.

I had moved a while back, and had all the usual experiences. Including Mount Cardboard, the mass of boxes sitting in the dining room, looking like a volcano about to erupt and spew books and pictures and who knows what everywhere. All I could think was, "Where did I get all this stuff?"

I got into the "sort and organize" frame of mind, and then made what seemed at the time like a mistake: I went to the computers to do some work.

What a mess!

I had folders and files everywhere. My previously sleek and organized hard drives had become "Mount Cardbyte." There were piles of "electronic boxes" all over my desktop. Same thought:

"Where did I get all this stuff?"

I needed to fix that. Now.

I sat down intending to spend an hour deciding how to best organize all those files. As I looked at them, I realized the wealth of tools and information I had acquired. I had a fortune at my fingertips.

As I started working on the list, the same thing happened that always does when I write: I started thinking about ways to make the process more useful, and I took notes.

How could I get more out of this "stuff?" What new and interesting techniques were hiding there? Where's the best leverage in it?

About half way through putting the system together, it hit me: This would be handy for anyone who works online. Even if they don't have the same amount of "stuff" I'd collected over the years. Even if they have nothing but a computer and an Internet connection.

We all have a fortune at our fingertips, most of it going unrecognized and unused. Getting it producing profit is what this report is about.
Why Am I Telling You This?
Because of what it will do for you. That's really the important question, isn't it?

It will...

Organize all your virtual resources, putting all that wealth of tools and information at your fingertips. If you don't know what you've got to work with, you could be missing out on a lot of choices you didn't even know you had.
Explain why some types of questions lead to dead ends, while others open up the idea floodgates.
Use the right kinds of questions to generate one profitable idea after another.
Clarify the key areas of online success, and laser focus your efforts on just those things that will help you get want you want.
Narrow your focus to dramatically expand your opportunities.
Eliminate clutter, even if you can't delete anything.
Reduce information overload, while increasing the results you get from all that information.
And highlight the gaps in your resources. Figure out what you're missing, so you can focus on getting what you really need. Not the latest "flavor of the week" that everyone's promoting.
Turn That Archive into an Arsenal
If you're like most people, you've collected a lot of reports and articles and links and software and all manner of things that are just cluttering up your hard drive like digital dust bunnies.

This process will help you find the diamonds in those acres of bits and bytes. And show you how to fit them all together into something uniquely yours.

I think you'll be amazed at how much you have to work with.
But what if you're...
Starting from Zero?
If you have an Internet connection and a computer, you have everything you need.
I've included a resource guide that will serve as a bit of
a treasure map for you
. It shows you where to find just about every kind of software you might need to run an online business.
Some of these tools are well known. Others are the kinds of hidden gems that will amaze you.
Office suites, graphic design software, accounting tools, audio and video creation, site management tools, and more. All at professional or prosumer grades. To buy comparable commercial software would run into ridiculous amounts of money for a lot of startups.
Nearly everything in this guide is free.
I'll show you how to get the tools you need and save yourself thousands of dollars in the process.
....

This package was created for online business owners, but it isn't limited to them. All of these techniques can be applied in any area of your life. You're learning a process and a set of skills, not buying a techno-toy that will be outdated by the time you learn how to use it.
The report is short, and an easy read. It's deceptively simple stuff. Doing the process will require a little time on your part up front, but it's easy, a lot of fun (once you get started), and you can break it up to fit your schedule any way you like. And it will save you a huge amount of time later.
It's called "The Fortune at Your Fingertips."
It's only $17
. Get it and do the process. If you don't feel, after you've done that, that you got at least 100 times that investment back in opportunities, contacts, awareness, time savings and profit generating new techniques and product ideas from it - tell me.
I'll give you your $17 back. No questions asked.
But wait...
I've included a couple of extra reports to help you get the most from your new ideas.
The first is "
22 Marketing Hot Buttons
." It explains how to include powerful emotional triggers in your sales copy that can seriously increase the number of people who buy what you're selling.
To make that even easier for you to use, I'm also including a copy of Bryan Kumar's "
The Psychology of Selling
: How to create profit-producing sales letters by getting inside your customer's head."
Other than actually doing the steps, learning to sell is arguably the most important skill you can acquire if you want to succeed online. That scares a lot of people, but it's much easier than you might think.
And it's the key that opens the door to the lifestyle you want.
Click the button below, and you'll have the complete package in your hands within minutes.
You get all 4 reports for just $17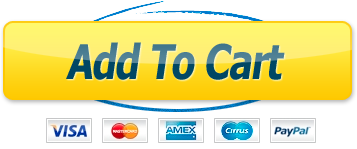 No "PS." No warnings about the price going up next week. No gimmicks and no games. Just a great deal.

You already know if you don't take advantage of this now you'll put it off forever My advice is to grab it while you're here. Eliminate the chaos, clarify your thinking, and finally get what you want from all the things you've already paid for.

Enjoy!


Paul Myers
paul@talkbiz.com


Copyright © 2019 - Paul Myers