"Unlock The Secrets To Generating Monthly Passive Income With Easy To Set Up Membership Sites

You can start your own membership site this week!


From: Paul Myers
Publisher, TalkBiz News

Membership sites. You see them everywhere, some free to join, and others ranging to hundreds of dollars a month. You're probably signed up for one or more of them yourself.

The big pitch from most people who teach how to create them is the recurring income. Money that keeps coming in, month after month. And, for as long as your members stick around, that's true. It's a powerful reason to start one.

There are people out there making big money from monthly membership fees. It's not magic, and it doesn't take a techno-wizard to make that happen.

There are other advantages that don't get discussed as often, and they can be even bigger.

As long as you provide a great experience, membership sites do a lot more than just bring in that up front revenue. They're your own private place to talk with your customers, to establish your credibility, and to build loyalty. If you offer higher-end products or services, your members are the most likely folks to buy them. They know you, they like you, and they trust you.

It's a great way to learn what people in your niche really want, and to develop more and better products to market, both inside your group and through other channels. And, if you keep adding value to the site, it's an offer that can increase in value - and price - as you build on it.

You can start out with a simple site that helps your customers to solve a single problem and grow from there into a niche-dominating monster.

Yeah. There are some really good reasons to start your own membership site.


But isn't building a list the big thing?
Sure. That's one of the ways you'll build a membership site. It's certainly not something you want to ignore.

Just keep in mind that your membership is a list in itself. One of the most valuable lists you'll ever grow. And, with the right offer for affiliates, or a good ad that produces targeted traffic, you may find it's the only one you need.

If you already have an area of expertise, you can set one of these up in less than a week, complete with the initial content. We'll show you the right scripts to use and how to decide on the type of membership you want to offer. Even how to get affiliates to help you promote it and get those critical first members.

The truth about "passive" income
When people talk about membership sites, they often say things that make you think you can recruit X members and the money will keep coming in forever. The reality is nice, but not quite THAT nice.

Any given membership site will have what's called a "stick rate." That's the average of how long a person stays a member, and it's nowhere near "forever." For most sites, it's in the 3 month range. Some folks will stay around a long time, and others will drop out after the first couple of weeks.

Your goal is to make the thing so good that you can charge more, have people stay longer, and attract affiliates who know they're going to make decent money promoting for you. That replaces the folks who drop out, increases the number of long-term members, and gives you more options to sell higher end offerings.

It's a business model, not a magic wand. Although it can sometimes feel like it.

And the first time you check your sales after an evening out and find you've had an affiliate send you a big batch of new members, you'll be talking like it was magic.

One of the best ways to a consistent online income
That much probably seems obvious at this point.
Even if it's a free membership, you're building that private connection. It's hard to overstate the value of having a group of people focused on just your content for whatever period they spend at your site. Especially these days, when attention and trust are the hardest currencies online.
And if your members are paying, they're going to look a lot more closely at what you offer. If it's solid value, they'll want more. And you already know they'll pay for it if it's helping them get to where they want to be.
Yes, there's work involved. How much depends on the kind of membership you want to offer. You need to have new content for every billing period. You need to deliver value that far outweighs the cost. And you have to be at the top of your game.
The same things you'd have to do for consulting clients, but you get to sell the same thing over and over. This is one of the best ROI assets you can develop.
If you want, you can even sell simple products as one-time fee memberships. You can do any updates within the site, and distribute them that way, along with offers for other products.
There are lots of ways to set this up, from the quick and simple to massive sites that become the "go to" for an industry. Or you can start with one and just keep building.
And once you've built your first, you can add more, in related sub-niches or completely different areas. The potential here is amazing, once you see how they work.
But isn't this complicated and expensive?
Used to be, sure. But that was before marketers got the idea that they could make money by providing the scripts and services to make it easy, and open source programmers decided to do the same for hobbyists.
You can now start a membership site with cheap hosting and free scripts. Or you can go with various levels of paid tools, based on what you want to offer your members. We'll show you the range, along with recommendations for products at the main stages. And we'll only recommend software that's got proven support.
Nope. No affiliate links for these scripts. Just what works, and why.
We'll also point you to the tutorials and training needed to make it easy to set any of them up.
You really can have your first membership site up by this time next week.
So, what's in this thing?
The course consists of 10 videos, which cover everything from the basic concepts to niche selection to promotional techniques and content development.
This is an introductory level course, so it probably isn't for you if you've ever run your own membership site. If you have any real expertise in a subject, though, or are looking for a busines model you can learn and build on, this will do very nicely to get you started.
Video 1: Introduction To Membership Income
To fully "get" this training you are going to need to understand the basics of membership sites. We will introduce you to some examples of successful membership sites in this video, plus show you why you should have membership site income as part of your overall strategy.
Videos 2 and 3: Creating Your Content
What you should include inside your membership sites, and several ways to create content with impact. We also cover ways to make sure your members each get the content in the format that's most useful to them.
Video 4: Different Types of Membership Sites
Inside this course we will reveal before you 3 different types of membership sites that you can setup and profit from. Understanding these different approaches will help you choose an approach that will work for you for a long tim to come.
Video 5: Technical Side of Setting Up Your Membership Site
Know exactly how to setup your membership site including structure of your content.
This video is very short, and not heavy on the tech end of things. It's designed to make the following lesson easier to understand.
Video 6: Choosing the Right Script For Your Site
Uncover exactly which technology the pros use for their membership sites. We will dissect several well known membership site solutions, and give you the benefits for each one so you can make an informed decision that's right for you.
Video 7: Promoting Your Membership Site
Getting traffic to your membership site is extremely important for growing your member base, and ultimately your hands free income. We cover a wide range of traffic systems, along with ways to leverage your content across several of them for easier results.
Video 8: Joint Venture Strategies
One of the fastest ways to grow your membership site is through joint venture partners or affiliates. You will learn several key JV strategies in this video.
Video 9: Membership Income Case Studies
We will show you real life membership sites that are making serious money to help you better understand how this works for you.
Video 10: Wrapping It All Up
Finally we will summarize everything in this last video so you can quickly get out there, and start profiting.
This is where I don't talk crazy...
If you've seen discussions of membership sites before, you know the way they try to use crazy math to get you to envision riches beyond imagining, and all with a few minutes a month.
You've seen that, right? "If you get N people to pay you $XYZ every month, you'll be rolling in cash in no time!"
I'm not gonna do that to you.
For one thing, this is an introductory level product. The goal is to show you how to get started, in a way that actually gets you to do something. That's how you learn, and you need that experience first.
I also don't know your goals. For some folks, this will be a way to learn how to set up a private mastermind group, without charging the members. For others, it might be to make a few extra bucks, or to balance out their web portfolio. For a few, it will be a test, to see if running a membership site is something they even want to do.
For some, it will be the basis for an easily expanded business.
And, frankly, anyone who tells you how much you'll make with something like this is lying. Yes, the potential is enormous, but most people won't do what's needed to tap into that. Some will do things on a smaller scale, because that's what they want. And some people just won't have the temperament or skills to produce the content needed to deliver real value.
Some will do really well with it, too. But I can't know who'll fall into which group.
So, no "funny math" or crazy promises. Just a simple guarantee: if you don't feel you could set up a membership site of your own after viewing this course, you can email me any time within 60 days and get your investment back.
And really, we're not asking the kinds of investment that usually goes with those crazy promises, either. ;)
Ready to get started? It's just $17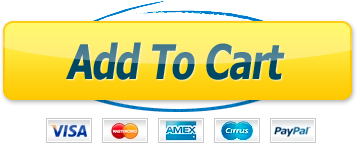 If you've read this far, you know this is something you'd like to at least look into as a way to grow your business, or a basis for starting one.

If not now, when?

Enjoy!


Paul Myers
paul@talkbiz.com


Copyright © 2014 - Paul Myers