Take the frustration, wasted time, and uncertainty out of creating great products.
Do it faster, easier, and make your customers happier to buy from you.
Again and again.

From: Paul Myers
Publisher, TalkBiz News

Welcome! And a warning.

There's a bear trap in the digital woods.

I've seen it for years. Folks who want to start a business and get stuck on the most basic parts.

Some start but get confused and give up. Others make it work, but they make it too much work. They complicate it way beyond what it needs to be.

The number of frustrated emails and messages I've gotten about this over the past 20+ years is crazy. And some of them have been from people who've had real success online.

I've been thinking about this a lot lately. I wanted to create a simpler process that I could use myself and show other people, to help them past the biggest obstacles most of us face in creating and selling products.

Turns out making something really simple while keeping the important parts in is hard. When you get it done, though, you look at it and think "Well, that's obvious!"

I think - and hope - that's going to be how you feel when you see it. It's simple and obvious.

Really Simple
Two pages of forms and a short guide to using them.

That's it.

But this tiny package will save you potentially weeks or months of frustration, help you create better products in much less time, and create products that leave you with happy customers who want more of what you have to sell.

One page is for designing your product. The other is to plan your marketing.

And yes, that's all you really need to get it going and get it done.

When you finish the worksheets, you will have a step by step plan to take your idea through creating a great product to selling it. Online or off.

How much you sell will depend on how you work each step. I can't make any promises about that. Anyone who did would be lying to you. What I can do is promise to give you a process that stacks the deck in your favor, and reduces your investment of time and money to only those things that will help you achieve whatever goals you have.

It's all based around...

The Core Principle
You'll start by answering the central question the rest will depend on. And it is probably not what you think.

Very few people ever get this right. If you don't, you are nearly killing any chance you had of success. You just won't understand how to do the rest of the things you need to do.

The rest is just showing you the steps and helping you keep them all focused on that one single thing that matters.

When you're done, you'll have a precise roadmap to those goals. A detailed plan that you understand and can follow. A clear, measurable path to completing your dream.

The forms will force you to be specific. You'll cut through the clutter and the chaos.

They'll help you see what's important to your customers, and what you need to include. They'll also help you to know what isn't important to your customers and should be cut out. No matter how cool you might think it is.

Yeah. I know. I've fallen in love with too many of my own ideas in the past and found out I was the only one.

That wastes a lot of time.

Being clear on what your customers are really buying is just the first step, but it's central to all the rest. Knowing that will help you to get things done much more quickly. You won't waste time on stuff they don't care about.

And your product itself will help them get results, faster and easier than most people can imagine. Because most people don't think through to the core.

You're not going to be most people.


What Else Is Here?
Follow the steps and the principles outlined here and every single part of your product will deliver the value your customers want ... and more.

I'm going to throw in a few extras to help you get to where you want to be.

First is my personal resource guide. It's a list of dozens of tools and services, most of them free, that you can use to create your products, set them up for sale, and handle everything else you need to get it out to market and selling.

I'm talking quality software and tools, not a random selection of stuff that sounds like it'll work. I've tested most of these personally to be sure they'll do the job for you.

That alone will save you hundreds, possibly thousands, of dollars. And a ton of time.

You're going to need a way to get paid. I'm including a video tutorial series for two systems you can use.

The first is DL Guard, one of the best and most versatile shopping cart systems around, and also one of the most secure. This will show you how to set everything up and create a simple link your customers can click to buy the product, get the download instructions, and do it all in a secure way.

This goes on your website, so it's all under your control.

The second is a detailed set of videos showing you how to set your product up on JV Zoo, one of the more popular affiliate platforms.

This will help you if you want to recruit a group of affiliates - partners - to sell your product in return for a commission on each sale.

Get an offer that sells well and you'll have people approaching you all the time about getting in on it. And they will do all the work for you, because they don't have to create the thing. Or set up the sales system. Or deliver the product.

All they have to do is send interested prospects to your site.

And those prospects become your customers.

If you want a simple way to create video products, you'll find this next bonus handy. It's a video tutorial series showing you how to create products using your iPhone. And yes, you can do the same things with an android phone. You'll just have to use different apps.

I think you'll be surprised at what a simple smartphone can do if you know the tricks.

And the best news: You probably already have one.

See? You're halfway there.

If you like my system but don't like the single page limitations, I'm going to give you another way to handle that, too. It's a video series showing you how to do your planning using Trello.

Trello is a fantastic web-based organizer/planner/collaboration system. And you can access it from any device, including an app for whatever phone you might have.

If you're new to Trello, you're going to find this an addictive tool. It can be used for nearly anything that involves multiple steps.

Even if you've been using it for a while, I suspect you're going to find some tricks in it to help you get even more power out of the thing. Especially if you apply the principles in the system to your use of the platform.

So, to sum it up, here's what you're getting:


The One-Page Product Planner

, to create better products, faster, and with a focus on what will make your customers buy, get results, and come back for more.

The One-Page Marketing Planner

, to design your marketing campaign with greatly increased odds for success, and a lot less confusion once you've got your product done.

The guide to using both,

which explains the core principles the system is based around, and walks you through doing the planner right.

Two video series on setting up your sales system.

There's no need to worry about the tech. We've got you covered.
The video guide to creating products using your iPhone.

Or, if you prefer, an Android smartphone. Or your tablet.

The video tutorials for getting the most from Trello.

You can use this for almost any kind of planning, organizing, or collaboration. If you're a more visually-driven person, or if you like to work on the go, this may be a better layout for you than the forms.
... and you get my 30-day guarantee. If you don't feel this will help you create better products in less time that deliver more value to your customers, just let me know. I'll refund your order with no questions asked.
The price for all this goodness?
You get the whole thing for just $12.95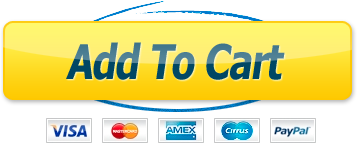 See? No nonsense about how I "regularly" charge $97, or how it's going to go up in price in 3 days. No lies about the fortunes you'll make, either.

I mean, you might, but I have no way of knowing that, do I?

I just know this can help you get there faster, easier, and with a better deal for you and your customers.

I think that's worth 12 bucks and change. Don't you?

Grab it while you're here. Save yourself some frustration, and get more done.

Enjoy!


Paul Myers
paul@talkbiz.com


Copyright © 2019 - Paul Myers