"Do you have trouble getting people to
subscribe to your lists or promote your products?
Are you confused about where to even begin?

Would you like the "exact fit" solution for your business?


From: Paul Myers
Publisher, TalkBiz News
How many times have you heard things like "The money's in the list" or "It's all about affiliates" or "You've got to work with the right people?"
Good advice, as far as it goes. But how useful is it in actually getting anything done?
Not very, right?
You need specific ways to get in touch with those new subscribers, affiliates, and partners
. You need pointers that let you start developing those relationships, not just vague admonishments to "get moving" or "take massive action."
That's what I've got for you. It's called...
"162 Ways (give or take) to get subscribers,
attract affiliates, build your network,
and generally get the attention of
as many people in your market as you want"
Seriously, though. Are there really that many ways to build a list and get the attention of prospects? And why would you need all those?

Good questions.

First, yes. There are at least that many ways. The ones included here are all things you can use in your own online efforts. Most of them take little to no technical expertise, and many of them can be added to your existing set-up in an hour or less. They all have the potential to help you create more profits, quickly.

Here's some good news: You don't need all of them. In fact, I don't know anyone who uses every technique in this report.

What you need is a way to get the most out of every asset you have online. You need ideas for creating more productive assets quickly. And you don't need a lot of headaches.

That's where this report comes in.
A (very) little history
In 2001 I wrote what was, as far as I know, the first ebook on the topic of building a list of subscribers. It explained the value of building relationships, using follow-up sequences and offers to automate profits and pay for the cost of advertising, and a lot of the other ideas that are now considered standard fare. It sold thousands of copies, and helped a ton of people to get started doing business online.

It only had a handful of specific techniques, though. So, I started collecting them.

It began as just a numbered list of techniques, with no context or explanations. The first version had 76 ways, and when I told people about it, everyone wanted a copy. I never did give that one out.

It's expanded over time. First it was 76. Then 103. Then 131. And it kept growing.

I removed a lot of them as they became obsolete, so you don't have to worry about getting suggestions that no longer work. And I've added quite a few as I learned about them. I've also added some context, so it's no longer just a one-per-line collection of unexplained ideas...

The current total is 162.

That's a pretty good selection, I think. And out of those, you can choose one that's an exact fit for your style, work preferences, and market.

Keep in mind, this isn't a full-blown, detailed tutorial on every technique. That would take a thousand pages or more. It would require more time and cost more than most people would be willing to invest. And really, if you're only going to use a handful of them, why put that much effort into learning them all?

It's also not just a numbered list of approaches. If you don't understand what each one is for and where to apply it, those are almost useless.

I've tried to strike a balance here. If the feedback on it so far is any indication, it's just about right.

And it's got something in it for the new folks and those with a bit more experience.

Something old, and something new
If you're new to all this, you can easily end up spending months (or even years) of time and thousands of dollars jumping from one thing to another. After all that, you may wind up even more confused than when you started.

This report will show you...

Why it's important to start with a single approach, and how that can add momentum to everything else you do later

How to choose an approach that fits your style, your goals, and your experience
How to focus on a single system, and

dramatically cut your expenses and learning time

How to put new systems in place quickly, and set them up

for immediate results

How to add more "doorways" into your system, so you

get more subscribers, affiliates and contacts

, faster
... And how to position yourself to build on your early successes, so you can scale things up quickly once you find the formula that works for you
If you're new in the business, think of this as a map. It doesn't cover every step. What it does is tell you the available routes, and gives you pointers to help you along the way.
Got quite a few shortcuts in it, too.
If you've got some experience doing things online, you may find this even more valuable
. A lot of the techniques are things you can easily plug into voids in an existing system in a matter of an hour or less.
Some of them may only result in small streams of additional customers, subscribers or affiliates. The question is: if they keep bringing those people in, day after day, year after year, what's that hour worth to you?

Some of these have the potential to bring in big chunks of new subscribers right from the start, and keep bringing them in for long periods of time.

And, whether you're new at this or an old hand, you'll discover some things that can make a big difference in the results you get from your efforts.
Specifically...
Some important things to watch out for. It's easy to assume you're learning what works and get sent off on a wrong track.

Why focusing on a single technique can help you make every other aspect of learning faster down the road. This is the easiest way to add speed to gaining new skills.





It will also save you a ton of money wasted on "shiny object syndrome."

The difference between your list, your network and your audience, and why that's critical to getting the results you want.
How the most important contact lists you have may be at risk without you even knowing their value.
The critical thing to focus on when building any kind of list or audience.
Offline approaches that get you in front of people who may be totally unfamiliar with your competitors. The value in being their first, and often only, online contact in your field is hard to overstate.

The different types of sign-up systems, and ways to use content to generate leads, subscribers, affiliates, and customers.
... and how to position yourself to build on your early successes, so you can scale things up quickly once you find the formula that works for you.
This is a lot more than just a checklist. It's a powerful brainstorming tool that you can use to develop your own systems, and add fuel to the ones you already have.
At 45 pages, you can easily read through the report in a single sitting. I suspect you'll want to go through it on a regular basis, though. It will serve as a refresher and as a dependable way to generate new ideas and add new streams of subscribers, affiliates, and cash to your business.
When you see the price, I think you'll be surprised. It's a steal. It also comes with a serious promise.
Our guarantee:
If you go through this report and don't feel you can use these ideas to generate at least 100 times the investment in extra profits over the next year, just let me know any time within the first 30 days. I'll refund your purchase in full. No hassles, and no questions asked.
Are you ready for this? It's just $12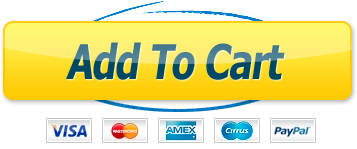 No "PS." No warnings about the price going up next week. No gimmicks and no games. Just a great deal.

You already know if you don't take advantage of this now you'll put it off forever My advice is to grab it while you're here, and start using these ideas to grow your lists and profits today.

Enjoy!


Paul Myers
paul@talkbiz.com


Copyright © 2014 - Paul Myers