How can you raise your prices,
make more sales,
and have even happier customers?
"The secret is called 'the Thud Factor.' Most people get it wrong, and leave a lot of money on the table.
But what do you need to do to get it right?"
From: Paul Myers
Latest update: April 27, 2012
Welcome!
Consider the seemingly obvious for a moment... The secret to sales is perceived value: What the customer believes is in it for them. The secret to happy customers is real value: What they actually get out of the product that helps them get, do, or become what they want, the way they want.
The secret to a wildly successful business is delivering both. Convince them you've got what they want, and then give them exactly what they wanted. Do that, and they'll tell the world about you. And, more importantly, they'll come back to you for more in the future.
If that sounds simple, well... it is. The devil, as usual, is in the details.
This is going to sound a trifle bold, but... If you have an existing product or service, or are planning to create one, the report you're about to read could be worth a fortune to you.
I want to make one thing clear before we go any further: This is not a "get rich quick" scheme or some magical money machine. I don't believe in those. You probably don't either. But you'd be surprised at how many people do.
Now that the "lotto investors" have gone...
The main manual is called "The THUD Report." It outlines a proven system and a set of techniques to help you make more money with your existing products and services. It also shows you how to plan new offers for maximum impact, so they sell in bigger numbers for higher prices, right from the start.
I'm talking about any kind of offer.
Yes, ANY kind.
You've probably heard of the "Thud Factor." Most people think of it as simply adding tons of stuff to an existing product as an excuse to raise the price. Unfortunately, too many people do just that. They pile on useless bonuses, hoping to increase the perceived value.
Bad plan, believe me. Your customers will see right through it. If they don't see what you're doing before they buy, they'll recognize it afterward and ask for a refund. Or worse, go away and never buy from you again.
"Thud," when done properly, can help you sell your product for a lot more money (sometimes 2 to 3 times your current price or more). It can also reduce refunds, increase back end sales, boost customer satisfaction, and help your clients and customers get more benefit from your product, faster. All while helping you to make more sales up front.
"Thud" involves two factors. Real value and perceived value. Increasing either one by itself is a bad idea.
If you add real value without making the customer aware of it before they order, you're losing out on sales and the higher prices that extra value deserves. If you add perceived value that doesn't come through in the delivered product, you're cheating your customers.
Either way, someone loses. That's not your goal.
The trick is to...
Do the right thing...
There are a few simple things you need to do to get the maximum results from the process. The report explains those things clearly, and without a lot of fluff or wasted pages. Understand - this isn't rocket science. It's just savvy psychology and smart marketing - with a twist.
Get it wrong and you could be leaving a lot of money on the table.
Get it right, and you could turn a $7 book into a $47 course; turn a $47 product into a $97 program; and dramatically increase the impact of your new products and services before you ever roll them out.
It doesn't just apply to digital products, either. The examples included cover cameras, print and electronic books, consultants, designers, computers, retail stores, software distributors, health clubs, niche membership sites, affiliate marketers, heating contractors, real estate agents, email publishers, furniture and appliance dealers, tax accountants, child psychologists, dance schools, marketing seminars, comic book dealers, weight loss clinics, craft supply and home improvement stores, classic car repair shops, chiropractors and even sleep stores.
Remember: ANY kind of offer.
The report will show you...
20 different ways you can add real and perceived value (remember: it only counts if you do both) to any product or service.
How to increase value perception that lasts well after the purchase.
Why "the same old same old" can be fatal to your business, and how to avoid it - even if your product isn't all that different from your competition.
The biggest mistake people make when adding bonuses to an offer, and how to turn that into your biggest advantage.
How to change the act of buying from a purchase to an experience.
What you can do to become "real" to your customers, and why that's important.
Why it can be critical to change your offer from a product to a program. In the right situation, this can mean multiples of profit with very little extra work.
How to re-construct your existing offer, or plan new ones, for maximum impact.
... and loads more.
The report doesn't stop with adding "Thud." There are some serious marketing tips in here that will surprise even some of the more experienced folks.
I can't promise you that you'll make more money with it. No one can, since we don't even know when you buy a product that you'll do anything with it, much less do it right. I can promise you that I'll help you increase your odds. A lot.
And I can promise you that if you keep doing what you're doing, you'll keep getting what you're getting. This could help you to get a lot more.
... And do it the right way!
One of the key concepts in the THUD system is getting the customer from purchase to results as quickly as possible. That means they have to actually use your product. That ties in strongly with the idea of giving them what they want the way they want it.
Over the past 15 years, I have produced a fair number of my own products, and published even more by other creators. I've spoken with a lot of people about what works for them and what doesn't. And I've read and listened to comments on the subject from hundreds more.
To double-check my assumptions, I recently did a survey of the subscribers to my newsletter. I asked them what they liked most about various formats, and what aggravated them (which means they won't use it). The survey comments were, for the most part, right in line with my personal observations over the years.
I have summed up the likes and dislikes people have for various formats (text, audio, and video), along with some suggestions for when to use each and how to mix and match them for the best results.
I also added a few pointers from my own experience for formats that aren't often used, and when they can provide your customers with even greater value. The result is a bonus you'll be getting with this updated version of the THUD system. It's called "The Format Report."
Don't you just love those over-the-top product names?
The Format Report will help you design your offers for maximum usability, which is a major part of delivering the real value they wanted when they ordered your product.
Oh yeah. Just one more thing...
I've been tinkering a lot with a format that's not commonly used for digital products. My first experiment proved far more successful than I ever expected, both in terms of sales and customer feedback. So, I created an example for you in this package. I call it the "THUD Map."
It's an interactive mindmap, which you can use to plan out future offers, and to brainstorm improvements to your current products. It will also serve as a simple but effective example of an easy way to add real "THUD" to your own products.
The software you'll need to work with it, or to create tools like this of your own, is available at no cost, and works with Windows, Mac OS, Linux, and various flavors of Unix.
I think you'll find that a very handy tool, even if you've never been able to figure out mindmaps before.
So, how much?
The whole shebangis just $17. And yes, it's guaranteed. Try it out. If, at any time within 60 days you don't feel it was worth many times that investment, just drop me an email and let me know. I'll refund your $17, no questions asked.
I know. Before I told you the price I was supposed to tell you how it's worth a lot more, and how I could easily apply the techniques in the system to turn it into a much more expensive product, or even a course. And that's all true. But there's a lesson in "THUD" that you get to learn right here:
Sometimes less really is more.
I consider the THUD system to be an introduction to my products and my philosophy about selling. I figure that, when you're happy with this one and it's made you money, you'll be ready for some of my more advanced products later.
And you'll know they work, because this one did.
And yes, I have a bunch of testimonials. They're all from the earlier version. (I just updated the system this week.) The real point of leaving them out is simple, though: Do you really believe testimonials from complete strangers? And even if you know the people who gave them, are you likely to use the product in the same way, or get exactly the same results?
Test it for yourself. See what it does for you, in your business. That's the testimonial that will matter to you.
Only $17? Sure. Let's check this out!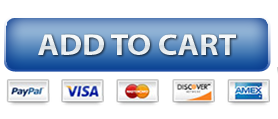 No PS's. No fancy graphic covers or scads of dollar signs. And no ridiculous promises. Just a time-tested approach to making more money and making your customers happier while you do it.
Give it a shot. I think you'll be glad you did.
Enjoy!

Paul Myers