If you had an emergency, would your business survive? With this, it can. And it can keep growing...


From: Paul Myers
Publisher, TalkBiz News

A simple product deserves a simple sales letter. And this is easily the simplest product I've ever created.

It is also the most flexible, and possibly the most long-term profit-inducing, system I've got.

It's not really a "make more money" thing, although it could potentially help do a lot of that for you. It's not a security product, but it will likely help you make your online business much more secure.

It didn't start out as a planner, but you can easily use it for laying out and setting up new projects. And even though it wasn't meant to be an organizer or efficiency system, it turned out to be those, too.

It started out as something completely different.

Barb Ling asked in her Facebook group, "What happens to my business and the support it provides my family if I get hit by a passing asteroid?" I've lost a few friends whose online businesses went away when they died, watched one lose everything because he couldn't do the work for a while, and had another ask if I could help his family run things if it happened to him. Understandably, that question kept nagging at me.

So, I set out to create a "business survival kit." Something you could fill out, add a few notes to, and leave for your family or a partner. A system that would let them keep things running and producing cash if anything Seriously Bad happened.

Fill it out, print it out, and put it where it can be found in an emergency. Simple, easy, and takes all of a couple of hours for most people.

Peace of mind in a PDF, so to speak.

It Grew From There
As often happens when I start in on a system, I kept spotting ways it could be used in addition to the original purpose.

Using the same system, you can...
Generate new product ideas. You add just one step to the basic process and you can find all sorts of new products lurking in your existing content, and even more that are related to your current niche.

Plan and outline new projects. Use the product worksheet to

lay out new ideas

in a way that encourages you to act on them.

Eliminate wasted time and resources.

By knowing how you spend your days now, you can easily spot the things that steal time and give nothing back in return. All it usually takes is becoming aware of them.
Find and focus on

the most profitable parts of your business

. The 30,000 foot view lets you ask - and answer - the question: Where's the money in this mess? That's what you do more of.
Spot new ways to If you had an emergency, would your business survive? With this, it can. And it can keep growing.... This is an area where most of us fall down. We don't have to.
... Create sites, hand the management off to a partner, and

keep bringing in the cash

.
There's more, but I don't want to start sounding like I'm hyping the thing up. It really is simple. And, unlike what usually happens when I start expanding on an idea, I managed to keep this one short and super easy to use.
4 Steps. Or maybe just one...
If you just want something you can have waiting in case you're hit by that passing asteroid, read the manual, fill out the form, and print it out. You're done. The keys to the kingdom, stashed in a safe place until needed.
If you want to get more out of it right now, you just go through the remaining three steps, one at a time, using the information you already filled out. Add some notes, make some adjustments, and watch things happen.
For the time being, I'm calling it the "Master Guide to Your Business." I'll come up with something catchier later, I'm sure.
So, what's in it?
There are really only 2 main parts. The manual explains the ideas behind the process, and how you can use it to protect and grow your business. You can use it as a model for doing the same for an offline business, too.
The main manual is a concise, clear explanation of how to use the system both as a backup for your business and a brainstorming tool for growing things. There's also a very short explanation of how to use the second part.
That's the worksheets. A dozen of 'em.
This starts out as a "fill in the blanks" system, creating a surprisingly complete inventory of your virtual assets, along with all the information needed to access and use them. Completing the basic steps will take most people an hour or two, tops. If you have a more established or complex business, it might take a little longer, but you're protecting a lot more with it.
The worksheets are in .doc, .odt, and .pdf format. So, you can edit them in Word, Libre Office, or pretty much any decent word processor.
Keep in mind that I'm not only a marketer. I'm also something of a geek, so the all-important tech details are included. You know... the stuff you need to have in a technical environment to make things work?
The stuff marketers usually forget to mention...
It's in there.
A powerful bonus
To help make part of this a bit easier, I've included a copy of "The PLANTS System." This is, all by itself, something I could easily have sold for more than twice what this product runs.
It's a 6-part system for organizing and building an online business, with the focus on the things that really matter. It includes the explanation of the PLANTS concept, and a truly massive mindmap.
The mindmap is included in editable Freemind and XMind formats, as well as a Jpeg graphic. No need to buy expensive software to use it, and you're not limited in how you can work with it.
This is one of the most useful systems and tools I've created yet for understanding and planning the structure of an online enterprise. It's also a nasty good brainstorming tool.
I could justify a big honking sales page for just that bonus, but it would be overkill. I mean,
this whole thing is under $20
, so why take up your time with all that excess?
So, here's the deal.
You get the "business survival system," complete with instructions and ways to use it as a powerful growth tool, the product worksheet and main workbook, and the PLANTS System and mindmap for just $12.95.
I will ask one favor of you, though. This is a new sort of product, so I'd appreciate your comments and suggestions. Was it easy to use? Did it help you get things done? How long did it take you to complete the first part? Is there anything else you'd like to see added?
You also get my
30 day, no BS guarantee
.
If you complete this and don't feel it's the best money you've spent yet on insurance for your business, not to mention the potential for growth ideas, just let me know. I'll refund your investment, no questions asked.
You get the whole thing for just $12.95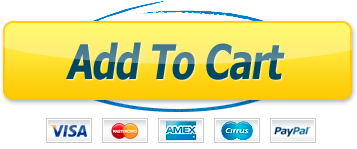 Grab a copy and get started. Best thing you'll do at your computer this week.

Enjoy!


Paul Myers
paul@talkbiz.com


Copyright © 2015, 2019 - Paul Myers